Mellangården
Adresse: Tvärnö Mellangården 755, 742 91 Östhammar
Karte anzeigen
Adresse: Tvärnö Mellangården 755, 742 91 Östhammar

Mellangården is a family run farm on the island Tvärnö in Östhammar archipelago. Both crop production and animal husbandry are eco-labled.
Mellangården
Mellangården offer accommodation in two large houses on the farm, Brygghuset and Basement cottage. The houses are renovated in an old style, but with all the amenities. The accommodation is self catering.

Boat excursions
Tours to the archipelago is arranged for both business and pleasure. For those of you on a bicyle tour, we transport you and your bike between islands /mainland.

Fishing
The waters surrounding Tvärnö are known for great fishing. Here are walleye, northern pike, perch trout mm. You can fish on your own (boat is included when you rent a cottage) or hire the staff for guided fishing trips. In May-June the herring fishery in the vicinity of Hargshamn very popular.

Other
On the farm there is a playground with swings, playhouse, sandpit and the opportunity to play football and badminton. We also have a private 10-hole miniature golf course, sauna and hot tub. The farmland is nearly 100 hectares set aside for Naturrerservat and there are well-marked walking trails and outdoor BBQ.
Mehr anzeigen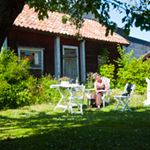 Hotels
Entfernung: 11,4 km
Welcome to Johanssons Gårdshotell in Roslagen, a small hotell in a unique courtyard setting, centrally situated in Östhammar and near the sea. The hotel consists of 14 rooms.
Hütte
Entfernung: 15,4 km
By the forest and shores next to bay of Sunnanö you will find a little piece of paradise that will make you remember Swedens beautiful archipelagos as they are portrayed in books and paintings such as those of Astrid Lindgren and Carl Larsson.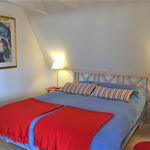 Hotels
Entfernung: 16,7 km
Klockargården is a converted farm from the 18th century, also called The Oasis in the middle of the town. Here is a lush rose garden with room for relax in comfortable garden chairs. Enjoy a good cup of coffee or a glass of wine on the grass or terrace deck. T