One-day paddle in Roslagens archipelgo with Kajak och Uteliv
Address: Gräddö brygga , 76015 Gräddö
Show map
Address: Gräddö brygga , 76015 Gräddö

In the morning the adventure start at Kajak & Uteliv on Gräddö. Our guides will take you around the area and show some of the fantastic places.
In the morning the adventure begins with us at Gräddö Roslagen. Together we will go over the kayak (fitted with paddle, life jacket, sprayskirt) and a little paddling technique. Then you slip out of Roslagens archipelago and the sea's freedom. Our experienced guides take you along to their favorite spots for to enjoy the fantastic lunch in the open and maybe even a dip in the blue. Lunch basket is packed with locally produced potato salad with hot smoked salmon with alternative Väddö-ham and pasta salad. Naturally, bread, butter and beverage, coffee and a biscuit. Then continue paddling back to Gräddö, where we are again around 4 pm.

May: 21th
June: 4th, 25th, 29th
July: 6th, 13th, 23th, 27th,
August: 5th, 10th, 20th, 24th,
September: 2th, 10th

Tour include:
Kayak with right equipment, PFD, map, guide, lunch.

Own equipment:
Outdoor clothes, wet-weather gear, swimsuit, towel, watersafe footwear, sunscreen, sunhat, sunglasses, change of clothes (if you get wet), waterbottle that can be refilled at Kajak & Uteliv, drybag (plastic bag works fine.)

The one-day tour can be booked from now until the day before departure.Cancellation within 14 days before the activity date.
We reserve the right that we need to set the course / trip in bad weather or too few participants. Minimum number is 5 people.
Show more
Book now - choose start date and product
About this activity
Phone number

Phone number (booking)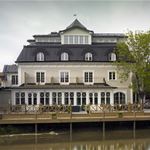 Hotel
Distance: 18.2 km
The hotel is centrally located in Norrtälje city nearby the harbour. Åtellet has 22 rooms, 18 of which are double rooms and 4 of which are single rooms.
Hostel
Distance: 5 km
Kapellskär is well known as the gateway to the east, with ferries departing from here to Åland. Riddersholm's Nature Reserve, a wonderful green area of hayfields and pastureland is also located in this border region between land and sea.
Hostel
Distance: 19.3 km
Homely and centrally located in the capital of Roslagen, Norrtälje. Open all year round. Reception April-September 7.30-11.00, 17.00-19.00. In other months, by prior arrangement.