Familly Fun Paddle with Kajak och Uteliv
Address: Gräddö, 76015 Gräddö
Date: Saturday 16 jun 2018 - Tuesday 7 Aug 2018
Show map
Address: Gräddö, 76015 Gräddö

Bring your whole family to this adventure. Our competent guides will make sure everybody enjoys a fun and safe afternoon paddling.
This activity suits familys with children from 2 years old up to 12 years old. We paddle on Tuesdays afternoon and some Fridays between 1 pm - 4 pm.

The price is 990 SEK for a family (2 adults and 2 children).

Tour include:
Kayak with right equipment, PFD, map, guide, paddle and safety briefing, a afternoon snack in the wild.

Own equipment:
Outdoor clothes, raingear, swimsuit, towel, watersafe footwear, sunscreen, sunhat, sunglasses, waterbottle,( can be refilled on the spot ), packing bag ( plastic bag works well ).

Family canoe trip can be booked from now until the day before departure.
Canceled 14 days before the activity date .
We reserve that we have set the course / tour during bad weather or too few participants . Minimum number is 5 people.
Show more
Book now - choose start date and product
| | | |
| --- | --- | --- |
| Todo.Activity.NoAvailability | | |
About this activity
Phone number

Phone number (booking)
Hostel
Distance: 5 km
Kapellskär is well known as the gateway to the east, with ferries departing from here to Åland. Riddersholm's Nature Reserve, a wonderful green area of hayfields and pastureland is also located in this border region between land and sea.
Hotel
Distance: 17.8 km
Ever since 1886, Granparken Pension has offered room and board to a variety of guests, from the first who came to Norrtälje to take the waters to vacationers, honeymooners, birthday and anniversary celebrators, and now, conferees.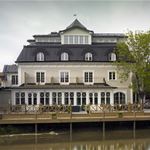 Hotel
Distance: 18.2 km
The hotel is centrally located in Norrtälje city nearby the harbour. Åtellet has 22 rooms, 18 of which are double rooms and 4 of which are single rooms.