Roslagsteatern/Friluftsteater.se is a theater company based in Norrtälje arranging professional theater productions all year round. The theater produces self-written farce performances and murder mysteries.
Summer theater is played on permanent outdoor stages in Kullsta and Eskilstuna. During the rest of the year, murder mysteries are played in cooperation with our partners around the country (castles, mansions, inns and guest houses).
The murder mysteries are also played to order as corporate events and conference entertainment.
Street address 1
Kullsta Byväg 4
Phone number (booking)
46 076-8269737
Contact person email
info@friluftsteater.se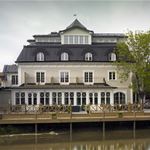 Hotel
Distance: 8.5 km
This wooden hotel in Norrtalje was inspired by the houses owned by 19th century wealthy merchants. The thought was to recreate the character of that time in our hotel. A wealthy coastal town, built and decorated with wood, with places for both small and lar
Hotel
Distance: 9.7 km
Hotell Roslagen is situated in a green area by the south entrance of Norrtälje with 20 minutes at the most to walk downtown. The hotel consists of 52 rooms in three stories with two elevators.
Hostel
Distance: 8.8 km
Homely and centrally located in the capital of Roslagen, Norrtälje. Open all year round. Reception April-September 7.30-11.00, 17.00-19.00. In other months, by prior arrangement.