Kapellskär, STF Hostel
Address

: Kapellskär Riddersholm, 76015 Gräddö
show map
Location: Norrtälje
Hostel | Kapellskär is well known as the gateway to the east, with ferries departing from here to Åland. Riddersholm's Nature Reserve, a wonderful green area of hayfields and pastureland is also located in this border region between land and sea.
The hostel in Kapellskär lies next to the nature reserve and thanks to the lime-rich soil, the whole area blooms from May to August with vast numbers of wood anemones, cowslips and up to ten different kinds of orchids.

Guests are accommodated in practical and cosy rooms with two, four or six beds. The hostel is also open during the colder months, when you can enjoy guided skating trips on the winter ice and the beautiful cross-country ski tracks in the area.
Contact information
Street address 1

City (address)

Phone number

Phone number (booking)
Compare "Kapellskär, STF Hostel" with similar alternatives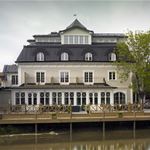 The hotel is centrally located in Norrtälje city nearby the harbour. Åtellet has 22 rooms, 18 of which are double rooms and 4 of which are single rooms.
Homely and centrally located in the capital of Roslagen, Norrtälje. Open all year round. Reception April-September 7.30-11.00, 17.00-19.00. In other months, by prior arrangement.
On a hill overlooking rolling meadows and grazing cows lies Wik Bed and Breakfast. Located close to village Söderbykarl, on the way to Väddö and Grisslehamn.