Kapellskär, STF Hostel
Address

: Kapellskär Riddersholm, 76015 Gräddö
show map
Location: Norrtälje
Hostel | Kapellskär is well known as the gateway to the east, with ferries departing from here to Åland. Riddersholm's Nature Reserve, a wonderful green area of hayfields and pastureland is also located in this border region between land and sea.
The hostel in Kapellskär lies next to the nature reserve and thanks to the lime-rich soil, the whole area blooms from May to August with vast numbers of wood anemones, cowslips and up to ten different kinds of orchids.

Guests are accommodated in practical and cosy rooms with two, four or six beds. The hostel is also open during the colder months, when you can enjoy guided skating trips on the winter ice and the beautiful cross-country ski tracks in the area.
Contact information
Street address 1

City (address)

Phone number

Phone number (booking)
Compare "Kapellskär, STF Hostel" with similar alternatives
We offer accommodation in our archipelago hotel, located in the same building as the restaurant and only a stone's throw away from the ocean. Here we have sixteen bright and beautiful rooms, most with a sea view! Choose between single rooms, double rooms or why not book one of our larger superior rooms.
Ever since 1886, Granparken Pension has offered room and board to a variety of guests, from the first who came to Norrtälje to take the waters to vacationers, honeymooners, birthday and anniversary celebrators, and now, conferees.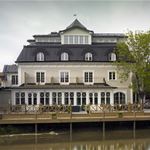 The hotel is centrally located in Norrtälje city nearby the harbour. Åtellet has 22 rooms, 18 of which are double rooms and 4 of which are single rooms.