Siaröfortet, STF Gästehaus
Adresse

: Kyrkogårdsön Ångbåtsbrygga: Siaröfortet Närmaste fastlandsbrygga: Östanå färjeläge, Stockholms skärgård Avgångsbrygga i Sthlm: Strömkajen (framför Grand Hôtel)
Karte anzeigen
Standort: Österåker
Jugendherberge | Bis hierher und nicht weiter sollten die Russen kommen. So dachte man, als nach dem Ersten Weltkrieg das Fort Siarö gebaut wurde. Heute ist es eine eigene Insel für Abenteuer und Entspannung, von welcher man leicht andere Inseln, wie Ängsö, erreichen kann.
Das Gästehaus liegt auf der sagenumwobenen Friedhofsinsel in der Fahrrinne zwischen Vaxholm und Furusund – ein Paradies für Kinder und Erwachsene, die auf Spiel und Erlebnis aus sind.

Die Herberge ist im sorgfältig renovierten Mannschaftsraum von 1916 unterbracht, die Küche modern ausgestattet. Sie können baden, angeln, Boot mieten oder die Sauna am Wasser genießen.

Täglich gibt es geführte Touren im alten Fort. Wer länger bleibt, hat hier eine gute Ausgangsbasis für Ausflüge in den Nationalpark Ängsö und zu den Inseln Saltkråkan, Fejan, Arholma, Svartlöga und Rödlöga.
Kontaktinformationen
Adresse

City (address)

Stockholms skärgård Avgångsbrygga i Sthlm: Strömkajen (framför Grand Hôtel)

Telefonnummer

Telefonnummer Reservierung
"Siaröfortet, STF Gästehaus" mit ähnlichen Alternativen vergleichen
Gemütlich und zentral gelegen in Norrtälje, Hauptstadt der Region Roslagen. Ganzjährig geöffnet. Rezeption April – September 7.30-11.00, 17.00-19.00. Übrige Monate nach Vereinbarung.
Welcome to Waxholms Hotell, where the Stockholm archipelago meets smalltown charm. Enjoy colourful sunrises and romantic starry nights. Breathe in the fresh air and scents of the archipelago and relax as the boats sail gently by.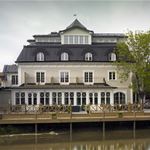 The hotel is centrally located in Norrtälje city nearby the harbour. Åtellet has 22 rooms, 18 of which are double rooms and 4 of which are single rooms.