Kapellskär, STF Gästehaus
Jugendherberge | Kapellskär ist wegen der Fähre nach Åland wahrscheinlich vor allem als Pforte zum Osten bekannt. Aber hier im Grenzgebiet zwischen Meer und Festland befindet sich auch das Naturreservat Riddersholm, eine phantastische Gegend mit Wiesen und Weiden.
Das Gästehaus liegt gleich neben dem Naturschutzgebiet. Weil der Kalkgehalt im Boden recht hoch ist, gibt es von Mai bis August eine betörende Blumenpracht. Buschwindröschen, Schlüsselblumen und verschiedenste Orchideensorten wachsen in enormen Mengen.

Sie übernachten in praktischen und gemütlichen Zimmern mit zwei, vier oder sechs Betten. Die Herberge ist auch während der dunkleren Jahreszeit geöffnet. Dann können Sie an geführten Schlittschuhtouren teilnehmen oder die herrlichen Loipen der Umgebung entdecken.
Kontaktinformationen
Adresse

City (address)

Telefonnummer

Telefonnummer Reservierung
"Kapellskär, STF Gästehaus" mit ähnlichen Alternativen vergleichen
We offer accommodation in our archipelago hotel, located in the same building as the restaurant and only a stone's throw away from the ocean. Here we have sixteen bright and beautiful rooms, most with a sea view! Choose between single rooms, double rooms or why not book one of our larger superior rooms.
Ever since 1886, Granparken Pension has offered room and board to a variety of guests, from the first who came to Norrtälje to take the waters to vacationers, honeymooners, birthday and anniversary celebrators, and now, conferees.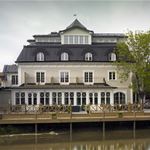 The hotel is centrally located in Norrtälje city nearby the harbour. Åtellet has 22 rooms, 18 of which are double rooms and 4 of which are single rooms.