3-day paddling tour in Roslagen archipelgo with Kajak och Uteliv
Adresse: Gräddö brygga , 76015 Gräddö
Datum: Freitag 27 jul 2018 - Freitag 7 Sep 2018
Karte anzeigen


Adresse: Gräddö brygga , 76015 Gräddö

We arrange everything for the ultimate kayaking experience in Roslagen archipelago. We paddle in a quiet temperature and enjoying the outdoors.
We arrange everything for the ultimate kayaking experience in Roslagen archipelago. We paddling at an east pace and enjoying the outdoors. During the five days we will explore the islands in the northern part of the archipelago. Day 1, we start at 10 to pack our kayaks and paddle briefing on land. The first day we will spend some time with getting a perfect paddle move, which will make the rest of the trip more enjoyable and more fun. When evening comes, we go ashore on a nice island and set up camp. You can take a dip in the sea while your guide prepares dinner. For those who want it will be possible to try to go out of the kayak in the water. We stop on beautiul islands and there will plenty of time to go exploring the different islands. We will eat delicious, homemade and organic food.

Dates:
30th of June – 2th of July – Beginner
21-23th of July – Intermediate
18-20th of August – Beginner
1-3th of September – Intermediate

Beginner: No previous kayaking experience needed, we paddle about 15-20 km/day.

Intermediate: Some kayaking experience needed, need to be able to handle some wind and waves, we paddle about 25-30 km/day.


Tour include: kayak, paddle, spray cover, life jacket, wet suit, well-trained guide, 2-man tent, inflatable mattresses, lunch x 3, dinner x 2, breakfast x 2.

Own equipment:
Outdoor clothes (not jeans or cotton), long johns and long sleved top (t.ex. craft), wet-weather clothes, swimming togs, waterproof shoes, towel, sunhat, sunscreen, sunglasses, change of clothes you can get wet, waterbottle (you can fill it at Kajak och Uteliv), packing bag, warm clothes to wear in the evening, snacks for 3 days.
Mehr anzeigen
Buchen
Wählen Sie ein Startdatum:
Über diese Aktivität
Telefonnummer

Telefonnummer Reservierung
Hotels
Entfernung: 13,7 km
we offer accommodation in our archipelago hotel, located in the same building as the restaurant and only a stone's throw away from the ocean. Here we have sixteen bright and beautiful rooms, most with a sea view! Choose between single rooms, double rooms or why not book one of our larger superior rooms.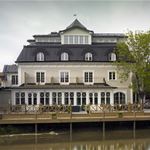 Hotels
Entfernung: 18,2 km
The hotel is centrally located in Norrtälje city nearby the harbour. Åtellet has 22 rooms, 18 of which are double rooms and 4 of which are single rooms.
Jugendherberge
Entfernung: 5 km
Kapellskär ist wegen der Fähre nach Åland wahrscheinlich vor allem als Pforte zum Osten bekannt. Aber hier im Grenzgebiet zwischen Meer und Festland befindet sich auch das Naturreservat Riddersholm, eine phantastische Gegend mit Wiesen und Weiden.