Familly Fun Paddle with Kajak och Uteliv
Adresse: Gräddö, 76015 Gräddö
Datum: Dienstag 26 jun 2018 - Dienstag 7 Aug 2018
Karte anzeigen
Adresse: Gräddö, 76015 Gräddö

Bring your whole family to this adventure. Our competent guides will make sure everybody enjoys a fun and safe afternoon paddling.
This activity suits familys with children from 2 years old up to 12 years old. We paddle on Tuesdays afternoon and some Fridays between 1 pm - 4 pm.

The price is 990 SEK for a family (2 adults and 2 children).

Tour include:
Kayak with right equipment, PFD, map, guide, paddle and safety briefing, a afternoon snack in the wild.

Own equipment:
Outdoor clothes, raingear, swimsuit, towel, watersafe footwear, sunscreen, sunhat, sunglasses, waterbottle,( can be refilled on the spot ), packing bag ( plastic bag works well ).

Family canoe trip can be booked from now until the day before departure.
Canceled 14 days before the activity date .
We reserve that we have set the course / tour during bad weather or too few participants . Minimum number is 5 people.
Mehr anzeigen
Buchen
Wählen Sie ein Startdatum:
Über diese Aktivität
Telefonnummer

Telefonnummer Reservierung
Jugendherberge
Entfernung: 5 km
Kapellskär ist wegen der Fähre nach Åland wahrscheinlich vor allem als Pforte zum Osten bekannt. Aber hier im Grenzgebiet zwischen Meer und Festland befindet sich auch das Naturreservat Riddersholm, eine phantastische Gegend mit Wiesen und Weiden.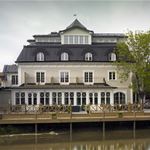 Hotels
Entfernung: 18,2 km
The hotel is centrally located in Norrtälje city nearby the harbour. Åtellet has 22 rooms, 18 of which are double rooms and 4 of which are single rooms.
Hotels
Entfernung: 13,7 km
we offer accommodation in our archipelago hotel, located in the same building as the restaurant and only a stone's throw away from the ocean. Here we have sixteen bright and beautiful rooms, most with a sea view! Choose between single rooms, double rooms or why not book one of our larger superior rooms.