Drop In Fishing
Adresse: Söderhamnsplan (Sjömacken) Vaxholm
Datum: Sonntag 4 apr 2021 - Sonntag 5 Dez 2021
Karte anzeigen
Adresse: Söderhamnsplan (Sjömacken) Vaxholm

Drop In Fishing with Catch & Relax is a nice way of meeting other persons who has fishing as an interest. You can come alone if you want.
"Drop In" Fishing - meet new friends
A different way to come out on a guided fishing tour. The tour takes Place on Sundays. We start at 9 am in Vaxholm (45 minutes north from Stockholm) and are back at the jetty around 5 pm. We go when we have three persons signed up. Please call us for further information.
Mehr anzeigen
Über diese Aktivität
Email
Telefonnummer Reservierung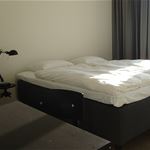 Bed and breakfast
Entfernung: 10,1 km
Welcome to a newly built Bed & Breakfast with 20 rooms and conference facilities. Le Mat´s location is close to the sea, the islands and the capital with its selection of culture and entertainment.
Jugendherberge
Entfernung: 22,9 km
Bis hierher und nicht weiter sollten die Russen kommen. So dachte man, als nach dem Ersten Weltkrieg das Fort Siarö gebaut wurde. Heute ist es eine eigene Insel für Abenteuer und Entspannung, von welcher man leicht andere Inseln, wie Ängsö, erreichen kann.
Hotels
Entfernung: 195 Meter
Welcome to Waxholms Hotell, where the Stockholm archipelago meets smalltown charm. Enjoy colourful sunrises and romantic starry nights. Breathe in the fresh air and scents of the archipelago and relax as the boats sail gently by.