Seakyaking - beginnerscourse in roslagen archipelago with Kajak och Uteliv (copy)
Adresse: Gräddö brygga, 76015 Gräddö
Karte anzeigen
Adresse: Gräddö brygga, 76015 Gräddö

Seakyaking - beginnerscourse in roslagen archipelago
If you want to learn how to paddle a sea kayak, this is a great opportunity to get the first foundations for an enjoyable and safe paddling. We paddle in Roslagens Archipelago with experienced instructors.

A kayak course for those who want to get started and learn how to paddle a sea kayak. This is an excellent opportunity to work with experienced leaders to the first principles and many useful tips for an enjoyable and safe kayaking.The course contains all the elements requierd for the Euro Paddle Pass level yellow, which the participants receives if they pass the examination.

The course includes both theoretical and practical exercises.
- How to get in and out of the kayak safely
- Paddle Technique and kayak skills
- Demonstration and practical exercises of Buddy rescue (please bring a change of clothes)
- Sea regulations

Time: 9.30-17.00.

Dates: Departing everyday from 30th of May until 30th of August. (min. 4 participants/course), 23rd of May, 5th and 13th of September. If you are more than 4 people other dates are also possible.

Course include:
Kayak with equipment, PFD, wet-suit, instructor, course certificate.

Own equipment:
Outdoor clothes (not jeans or cotton), long johns and long sleved top (t.ex. craft), wet-weather clothes, swimming togs, waterproof shoes, towel, sunhat, sunscreen, sunglasses, change of clothes do you will get wet, waterbottle (you can fill it at Kajak och Uteliv), something warm to drink, lunch, snack, drybag (plastic bag is fine). If you like you can bring goggles.

Tip:
If you want accommodation we are more than happy to help you with that.

The beginners course can be booked up to one day before departure. Cancallations needs to be done 14 days before departure. We reserve the right that we need to cancel the course / trip due to bad weather or too few participants. Minimum number is 5 people.
Mehr anzeigen
Jugendherberge
Entfernung: 4,9 km
Kapellskär ist wegen der Fähre nach Åland wahrscheinlich vor allem als Pforte zum Osten bekannt. Aber hier im Grenzgebiet zwischen Meer und Festland befindet sich auch das Naturreservat Riddersholm, eine phantastische Gegend mit Wiesen und Weiden.
Hotels
Entfernung: 13,7 km
Furusunds värdshus is a restaurant, hotel and conference facility that offers a warm and cozy environment. The inn is situated 30m from Furusundsleden with a breathtaking view.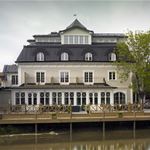 Hotels
Entfernung: 18,2 km
This wooden hotel in Norrtalje was inspired by the houses owned by 19th century wealthy merchants. The thought was to recreate the character of that time in our hotel. A wealthy coastal town, built and decorated with wood, with places for both small and lar