Penningby castle
Adresse: Penningby 6157, 76193 NORRTÄLJE
Karte anzeigen
Adresse: Penningby 6157, 76193 NORRTÄLJE

The mideval castle in Penningby was built in the late 15th century.
The castle is open for public only summer time during July and some specific dates for concerts and other cultural events.


If you would like to visit the castle any other time of the year please contact the owners.

For guided tours and tickets during summers see http://www.biljettkiosken.se/penningby-slott


Send an e-mail to book a visit for a group another time of the year to penningbyslott@hotmail.com. Guided Tours in swedish and english.

More information on www.svensktkulturarv.se
Mehr anzeigen
Hotels
Entfernung: 7,3 km
Hotell Roslagen is situated in a green area by the south entrance of Norrtälje with 20 minutes at the most to walk downtown. The hotel consists of 52 rooms in three stories with two elevators.
Jugendherberge
Entfernung: 8,2 km
Gemütlich und zentral gelegen in Norrtälje, Hauptstadt der Region Roslagen. Ganzjährig geöffnet. Rezeption April – September 7.30-11.00, 17.00-19.00. Übrige Monate nach Vereinbarung.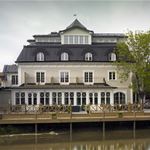 Hotels
Entfernung: 8,7 km
This wooden hotel in Norrtalje was inspired by the houses owned by 19th century wealthy merchants. The thought was to recreate the character of that time in our hotel. A wealthy coastal town, built and decorated with wood, with places for both small and lar